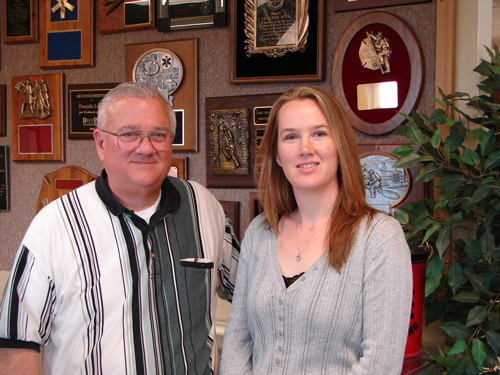 Cruise Master Engraving is a family owned business which has been specializing in Fire, EMS, and Law Enforcement service awards and recognition products for men and women for over 30 years. The company founder, Jerry Heater was involved in the Fire/EMS service for over 52 years. His knowledge and expertise in the field offered creative options and ideas for any occasion.
Working with her father for many years, Susan Turner, stepped up to continue the family business following her father's death in 2010. Susan combines her knowledge and experience in the areas of business management, production design, and skills in advance technology to provide additional products to fit any size budget. Susan explains, "Our ability to customize any award sets us apart from other award companies, and our staff is committed to meeting the needs of local, regional, national, and international Fire, EMS, and Law Enforcement personnel through Cruise Master Engraving's distinctive product line."
Thank you for giving us the opportunity to serve you.